The Ultimate Digital Marketing Strategy for Car Dealerships (2023)
In today's digital age, implementing an effective digital marketing strategy is crucial for car dealerships to reach modern car buyers and drive sales. With the rise of the internet and social media, the auto shopping journey has shifted online, so auto dealers must adapt their marketing efforts.
In this this article, will discuss the major digital marketing channels, strategies, and best practices to help dealerships attract more qualified leads, build lasting customer relationships, and ultimately sell more cars in a competitive landscape. Key topics covered include:
Key Takeaways
Implementing a comprehensive digital marketing strategy aligned to the customer journey is crucial for car dealerships today. Map tactics to the awareness, consideration, purchase, and loyalty stages.
Focus digital marketing efforts on high-impact channels like paid search, social ads, online display ads, email marketing, and chat platforms. Meet car buyers where they are online.
Craft compelling ad creative with strong unique selling propositions, emotive messaging, vibrant imagery, clear calls-to-action, and consistent branding.
Optimize your dealership's website and online assets for conversions with robust VDPs, responsive design, lead gen forms, speed optimizations, and analytics.
Determine digital budgets based on goals, historical performance, competitive activity, and cost per acquisition/sale. Continue optimizing budget allocations.
Stay nimble and always test new digital marketing ideas, platforms, and ad formats to stay ahead of the curve. Measure results and double down on what works.
With a strategic, multi-channel digital marketing approach tailored to today's consumers, dealerships can thrive in the digital age.
5 Steps for an Effective Digital Marketing Strategy for Auto Dealers
1. Crafting a Customer-Focused Digital Strategy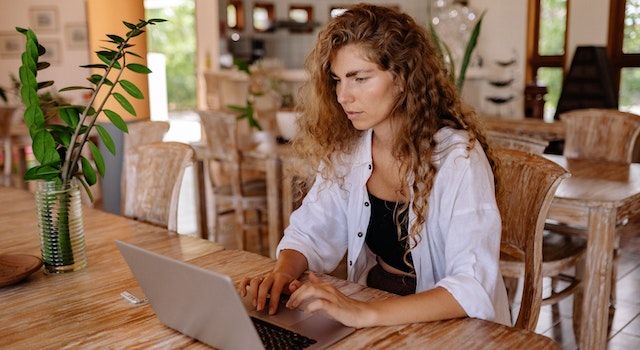 An effective digital marketing strategy is the roadmap to success for modern car dealerships. It provides a data-driven framework for how to reach, engage, and convert today's online car buyers across the different stages of their journey – from initial awareness to final sale.
When mapping out a comprehensive digital strategy, dealerships should take a buyer-centric approach focused on the customer experience. The strategy should cater to how car shoppers actually research, compare, and purchase vehicles in the digital age.
Here are the key phases to cover:
The Awareness Phase
The starting point is getting your dealership brand, inventory, and value proposition in front of likely car buyers across different digital marketing channels:
Social media – Have an active presence on Facebook, Instagram, Twitter, and YouTube to improve visibility and recognition. Share content that engages followers.
SEO – Optimize website pages and content for relevant search queries so you rank high in search engine results.
Paid ads – Run online ads on Google, Facebook, and Instagram to reach local customers.
Reviews – Build up an impressive reputation with positive online reviews on platforms like Google, Facebook, and Yelp.
The Consideration Phase
Once aware, car shoppers now want to dig into the details before visiting a dealership. Your digital assets must provide the in-depth information they need:
Robust VDPs – Have rich Vehicle Description Pages on your website with extensive specs, images, and videos for each car model.
Responsive website – Ensure your website is mobile-friendly, easy to navigate and loads fast.
Active social accounts – Continue engaging shoppers on social media by responding to comments and DMs promptly.
The Purchase Phase
Now is when you guide motivated buyers toward purchasing from your dealership:
Lead generation forms – Use forms on-site to capture buyer info and identify sales opportunities.
Email marketing – Send personalized emails guiding leads towards test drives and onto the showroom.
Chatbots – Use chatbots on site to immediately answer questions and book test drives 24/7.
Pricing info – Provide upfront pricing, payment calculators, and financing terms digitally to build trust.
The Loyalty Phase
Your work doesn't end after the sale. Maintain lasting relationships with customers:
Email campaigns – Send welcome emails, service reminders, satisfaction surveys, coupons, and promotions.
CRM – Use a CRM system to track customer data and interaction history.
Reviews – Prompt satisfied buyers to leave positive reviews on Google, Facebook, and Dealerrater.
Social media – Engage customers on social media even after purchase by responding to feedback.
This phased, customer-focused approach will form the foundation for an effective digital strategy that delivers results for your dealership.
2. Leveraging Top Digital Marketing Channels
Today's car buyers conduct the majority of their auto research and shopping online. It's crucial for dealerships to have a presence on the right digital marketing channels to connect with customers through the buying journey.
Here are some of the most effective digital channels dealerships should focus on:
Facebook and Instagram
With billions of active users, Facebook and Instagram should be pillar platforms in your digital marketing. Some best practices include:
Run paid ads such as image/video ads, carousel ads, and Stories ads. Geo-target nearby zip codes.
Post engaging organic content like photos, videos, reviews, and events.
Respond promptly to comments, queries, and messages on both platforms.
Create shoppable Instagram posts tagging specific vehicle models.
Leverage Facebook Messenger and Instagram DMs (Direct Messages) for lead generation.
Google Ads
As the #1 search engine, Google Ads helps you get your dealership in front of people as they search for vehicles online.
Use search ads to target relevant queries like "Toyota SUVs Denver".
Create display ads and target by demographics, interests, and remarketing.
Leverage Google Maps and pay-per-call ads for high-intent buyers.
Implement tracking pixels to optimize conversions.
Classifieds and Marketplaces
Listing inventory on popular classifieds sites taps into buyer demand on these platforms:
Facebook Marketplace for local pickup and delivery.
Craigslist offers a massive buyer audience in every city.
OfferUp is ideal for selling budget-friendly used cars.
Managed Chat
Set up live chat or messaging apps on your website to provide quick assistance:
| Channel | Benefits |
| --- | --- |
| LiveChat | Real-time support integrates CRM, customizable |
| Facebook Messenger | Leverages existing platform, automated + live chat |
| WhatsApp Business | The popular messaging app, great for leads |
Email Marketing
Email marketing helps nurture leads while also re-engaging existing customers:
Send segmented emails like promotions, newsletters, and satisfaction surveys.
Personalize email content with merge tags like the first name.
The track opens, clicks, and unsubscribes to optimize future campaigns.
This roundup of today's top digital marketing channels provides a good blueprint for dealerships looking to effectively reach and convert buyers online. The key is mapping these channels to the different stages of the customer journey.
3. Crafting Compelling Ads That Convert
Eye-catching and persuasive ads are key for car dealerships to stand out and drive conversions across digital marketing channels.
Whether designing text, display, video, or social media ads, there are several elements to focus on:
The Ad Copy
The ad copy makes or breaks your chances of getting clicks and conversions. Some tips for writing effective ad copy include:
Highlight benefits – Focus on the key benefits and features that will appeal to buyers rather than just listing vehicle specs. Communicate the value clearly.
Urgency and scarcity – Consider adding urgency with words like "limited time only" or scarcity with "only 2 left!" to prompt action.
Target keywords – Naturally incorporate relevant keywords buyers are searching for like "SUVs under 30k".
Call-to-Action – Include a strong CTA like "Shop Now" or "Book A Test Drive".
Readability – Use short sentences and paragraphs. Avoid jargon. Target a grade 8 reading level.
Ad Copy Examples
Bad Ad Copy:
Save on a new 2023 Honda Civic LX Sedan with a 1.5L engine, Continuously Variable Transmission, 5-passenger seating, and Bluetooth connectivity. See the dealer for financing details.
Good Ad Copy:
Get behind the wheel of the fuel-efficient 2022 Honda Civic for under $25k! With seating for 5 and Bluetooth connectivity, this practically brand-new sedan has everything you need. Come into John's Honda dealership today to take advantage of limited-time savings!
Compelling Images and Video
Visual content in ads leaves a lasting impact on potential car buyers. Some tips:
Show high-quality photos of your vehicles, both exterior and interior shots.
Capture multiple angles and colors you have available for each model.
Shoot video ads of cars in motion highlighting key features and testimonials.
Display your dealership facilities, signage, and employees to build familiarity.
Use customized graphics, logos, and text overlays to reinforce your brand.
Ensure a consistent look and feel across ads.
The Call-to-Action
Every ad needs a strong CTA that clearly directs the next step for customers. Some effective options include:
Shop Now
Learn More
Book a Test Drive
Apply for Financing
Visit Dealership
Schedule Service
Make the CTA button or text prominent using contrasting colors, borders, and sizes.
Optimized Landing Pages
Your ad destination pages need to match the messaging and continue guiding visitors along the conversion funnel. Some landing page tips:
Welcome visitors with relevant headers like "2022 SUVs in Stock".
Make it easy to take the intended action like scheduling a test drive. Use lead gen forms.
Have cohesive designs between ads and landing pages.
Load quickly on mobile and minimize clicks to complete actions.
Most importantly, continually test and optimize different versions of copy, visuals, CTAs, and landing pages. Measure results and double down on what converts.
Thoughtful ad creation paired with disciplined optimization is instrumental for car dealerships to effectively turn digital marketing spend into tangible sales.
4. Optimizing Online Assets for the Buying Journey
In the digital age, a dealership's website and online presence can make or break whether you win over customers.
Car shoppers expect to be able to conduct research, configure vehicles, get price quotes, and more before ever stepping foot in the showroom.
It's crucial that dealerships optimize their digital assets for the modern buyer's journey.
Enhancing Local SEO and Reputation
Ranking high in local search results is critical for driving website traffic. Some effective tactics include:
Google My Business – Completely fill out and verify your GMB listing with photos, services, and correct business info. Actively respond to reviews.
Positive Reviews – Proactively collect 5-star online reviews on Google, Facebook, Yelp and elsewhere. Monitor and respond professionally to any negative feedback.
Local Schema Markup – Add schema markup to your site's HTML code to boost local SEO rankings for relevant queries.
Citations – Manually list your dealership name, address, and phone number consistently on directories like Mapquest, Hotfrog, and YellowPages to strengthen your local presence.
Press mentions – Seek out blog features, roundups, and press releases to build credibility and brand awareness in the community.
Crafting Informative VDPs
Your Vehicle Description Pages (VDPs) make that critical first impression and need to effectively inform buyers. Best practices:
Extensive details – Provide all relevant specs, dimensions, configurations, features, and warranty info in an easy-to-scan layout. Include comparison checkboxes.
High-res imagery – Use professional, high-definition photos of the exterior and interior. Let customers visually inspect the actual vehicles.
Immersive videos – Embed engaging, multiple-angle videos of specific cars that highlight key features and walkarounds.
Transparent pricing – Display pricing prominently, include payment/finance calculators and clearly outline any incentives or special offers.
Prominent CTAs – Urge visitors to take action with CTAs for scheduling a test drive, applying for financing, contacting sales, etc.
Integrations – Incorporate third-party widgets for reviews, trade-in values, payment plans etc. to build trust.
Optimizing Site Navigation and Speed
Beyond VDPs, your overall website needs to cater to user experience and conversions:
Mobile responsive design – Ensure the site is optimized for all devices with responsive templates, large tap targets, and fast load times. Avoid interstitials and popups.
Intuitive navigation – Use a clean, minimalist site architecture with logical menus and sitemaps. Include universal site search.
Forms and chat – Collect buyer leads with strategically placed forms for test drives, financing, contacting sales, etc. Live chat can also help capture leads.
Page speed – Compress images, minify code, use caching plugins, CDNs, and optimized hosting to maximize load times. Should load in < 2 seconds.
Analytics – Implement Google Analytics to identify visitor behavior, popular pages, traffic sources, and conversion funnels on your site. Run A/B tests.
An optimized online presence is table stakes to satisfy digitally savvy car buyers and stand out against the competition.
5. Budgeting for Digital Marketing Success
Investing in digital marketing delivers proven returns for car dealerships in the form of more qualified leads and increased sales. But how much budget exactly should go towards these digital efforts?
Follow this systematic approach to determine an optimal annual digital marketing budget:
Set Digital Marketing Goals
First, define your key objectives and KPIs for digital marketing activities over the next 12 months:
Number of new leads generated
Lead conversion rate
Number of cars sold attributable to digital
Increase in website traffic
Growth in social media followers/engagement
Setting goals gives you targets to measure performance against.
Audit Current Efforts
Take stock of all existing digital marketing initiatives across your dealership:
Paid search and display ads
Social media advertising
Website hosting, maintenance, analytics
Email service providers
Landing page builders
Digital ads creative and management
Reputation management software
Any other subscriptions, tools, or professional services
This inventory highlights what's already working so you can double down on successful channels.
Benchmark Competitors
Research what competing auto dealerships are investing in digital marketing:
Estimate their spending on Google/Facebook ads based on their reach and frequency.
Analyze the size of their marketing teams and programmatic ad capabilities.
See what digital channels and features they prioritize on their websites.
This competitive analysis uncovers tactical gaps and opportunities you can capitalize on.
Calculate Customer Acquisition Cost
Determine your overall cost to acquire a new car buyer lead:
Add up total digital marketing expenses over a period
Divide this by the number of new leads generated
Provides average cost per lead (CPL)
Then for sales:
Divide total digital expenses by the number of cars sold influenced by digital
Gives cost per digital sale (CPS)
These metrics reveal how efficiently you are converting spending into tangible results.
Allocate Based on Past Performance
Analyze historical digital marketing data to see which channels drove the most conversions and ROI. Then allocate bigger budgets to those high-performing areas.
Leverage Variable Budgets
Use flexible budgets that can scale up or down based on performance for channels like:
PPC – Increase/decrease monthly ad spend based on cost per conversion
Social media ads – Adjust daily budget automatically based on results
This lets you optimize budgets in real time rather than upfront fixed amounts.
Set Aside a Budget for Testing
Dedicate around 10% of the total budget to testing new digital marketing ideas:
Try out emerging social media platforms
Experiment with new ad formats
Test new types of video content
This allows you to innovate and expand your digital marketing mix over time.
A strategic, metrics-driven approach to budgeting ensures digital marketing dollars are invested wisely for maximum impact.
The keys are aligning budgets to proven ROI channels, staying flexible, and continually optimizing expenditure towards defined KPIs.
Conclusion – Digital Marketing Strategies for Auto Dealers

Implementing a robust digital marketing strategy is no longer optional for car dealerships – it's imperative for attracting today's online-first car buyers and remaining competitive.
As outlined in this guide, leading dealerships take a metrics-driven, customer-centric approach across the awareness, consideration, purchase, and loyalty phases of the buyer's journey.
By leveraging the right digital marketing channels, creating targeted digital ads, optimizing online assets for conversions, and budgeting strategically, dealerships can break through the noise to engage, convert, and delight shoppers digitally.
The landscape will only grow more digital-centric. Dealerships need to have a finger on the pulse of how car buyers behave online and continually adapt their digital marketing to stay top of mind.
The result will be more inbound leads, lower acquisition costs, and most importantly – more cars driven off the lot by satisfied customers.